We conduct rigorous, interdisciplinary qualitative and quantitative research on a vast array of topics pertaining to diversity, equity, and inclusion. We are especially well known for our assessments of climates in educational and workplace settings, policy and pay equity analyses, and studies of racial and gender gaps on a multitude of metrics. Research conducted by scholars on our full-time staff has been cited in over 20,000 published studies. Atlantic Philanthropies, the U.S. Department of Education, as well as the Bill & Melinda Gates, Lumina, Ford, Kellogg, Sloan, College Futures, Weingart, Kresge, Walmart, and Open Society Foundations are among the funders of our research and partnerships.
The New York Times, Washington Post, Wall Street Journal, Los Angeles Times, The Atlantic, CNN, ESPN, NPR, HBO Sports, and hundreds of other media outlets have highlighted our studies and quoted our center experts. The Center is home to the National Assessment of Collegiate Campus Climates, a peer-reviewed, expert validated quantitative survey that has been administered to more than 1.4 million undergraduates since its launch in 2019. We also have interviewed thousands of employees for workplace climate assessments in businesses, colleges and universities, and K-12 schools. Our research team is developing a trio of quantitative workplace climate surveys that will be available by Summer 2022.
USC Race & Equity Center Research Reports
Since the Race and Equity Center's transfer to the University of Southern California, the Center has produced data-based research and publications using high quality tools on issues of racial inequity in higher education.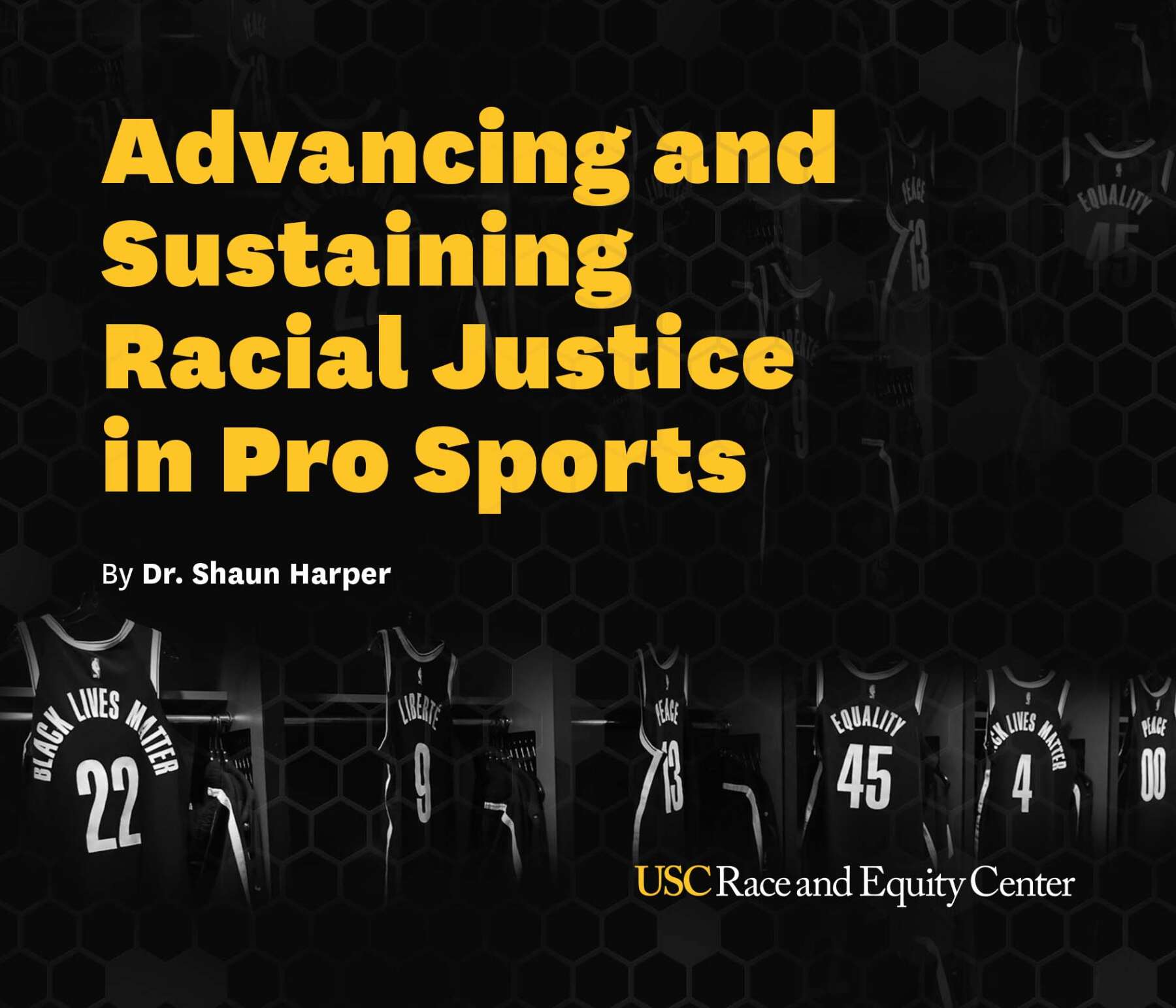 Advancing and Sustaining Racial Justice in Pro Sports
By Shaun R. Harper
This report is intended for every professional sports league and all teams across America. It introduces some reflective questions, a racial justice continuity framework, ten principles, and numerous concrete actions that will deepen and sustain the momentum of Summer 2020. Guidance is offered to leagues and teams that are serious about going beyond social justice slogans and charitable donations.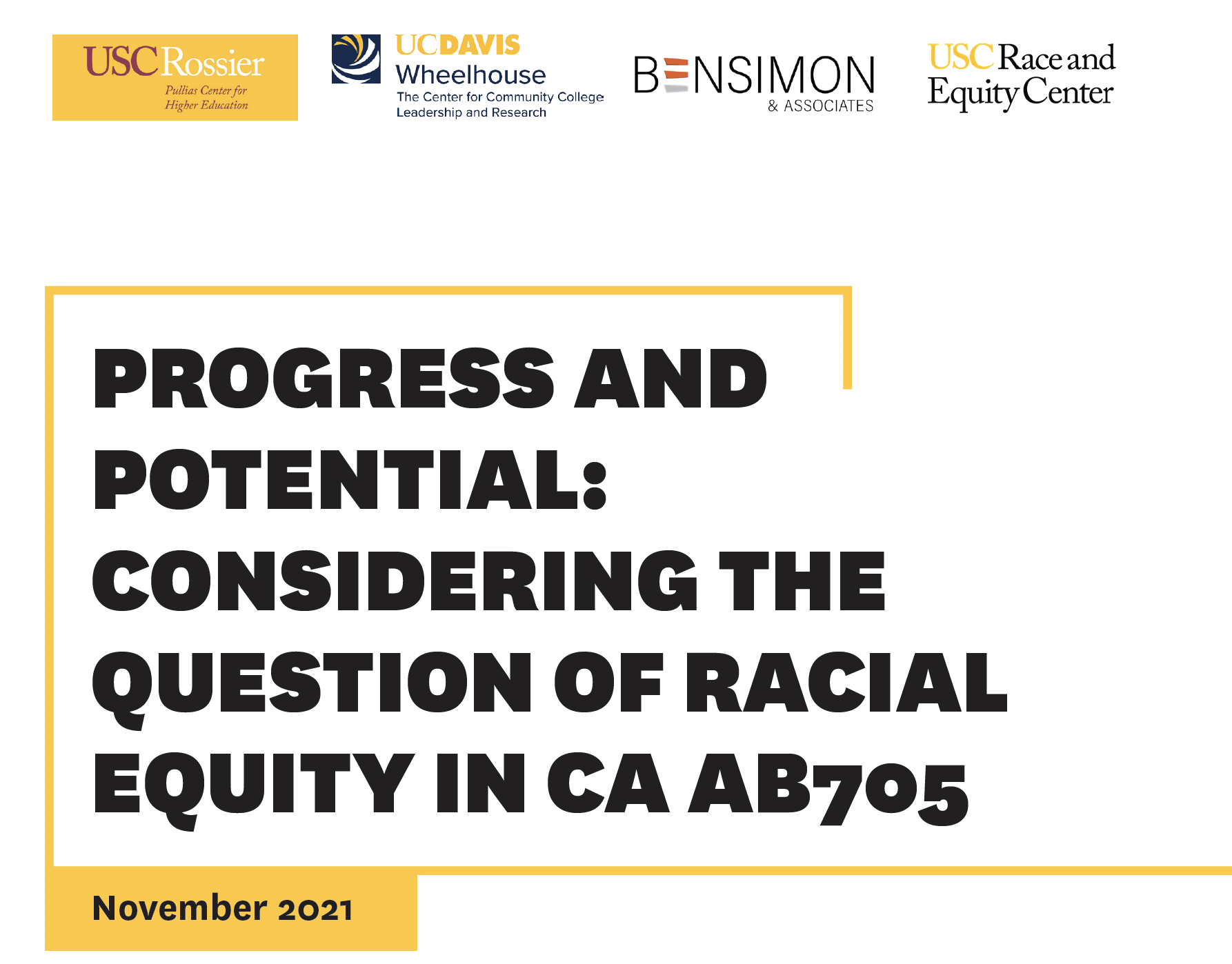 Progress and Potential: Considering the Question of Racial Equity in CA AB705
By Melguizo, T., Cooper, S., Kurlaender, M., Bensimon, E.M.
This brief is motivated by our optimism that AB 705 can repair the harms done by more than 50 years of consigning racially minoritzed students to remedial education courses—non-credit courses that have contributed to the very high rates of withdrawal that have characterized enrollment patterns in community colleges for too long.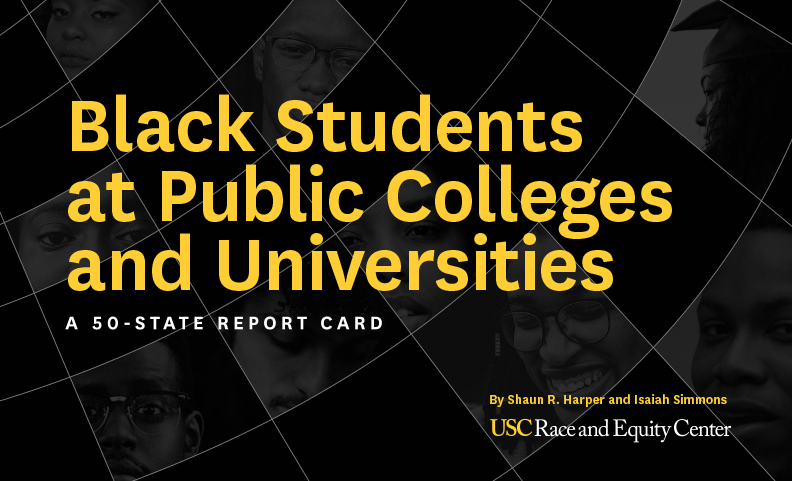 Black Students 50-State Report Card
By Shaun R. Harper and Isaiah Simmons
In this report, letter grades are awarded to public colleges and universities on four racial equity indicators for Black undergraduates. Additionally, we calculated an Equity Index Score (the equivalent of a grade point average) for each institution. Statistics, grades, and Equity Index Scores for 506 public postsecondary institutions are provided separately on 50 state lists.
Black Male Student-Athletes and Racial Inequities in NCAA Division I College Sports: 2018 Edition
By Shaun R. Harper
In Spring 2018, the USC Race and Equity Center released our biennial report on Black male student-athletes and racial inequities at the 65 universities that comprise the five major NCAA sports conferences. The report includes data on team composition, federal graduation rates, and the racial makeup of coaches and athletics executives.
Center for Urban Education Tools and Publications
The Center for Urban Education (CUE), founded by USC Professor Estela Mara Bensimon, merged with the USC Race and Equity Center in July 2020.
Over CUE's 20-year lifespan, Dr. Bensimon and other center experts produced numerous high-quality tools and resources that thousands of higher education leaders and faculty members continually use to advance racial equity on campuses and in state postsecondary systems.
These evidence-based tools include syllabus review rubrics, workbooks, digital shorts and other videos, and policy review protocols. Many of these resources, along with CUE's research publications, are available on this open-access website:
ENSURING EQUITY IN POLICY IMPLEMENTATION
A Project Funded by the Bill & Melinda Gates Foundation
ACTIVITIES
Work will be conducted in the following manner:
1. Conduct Assessments of Policy Implementation
Interviews will be conducted with a broad group of stakeholders, including advocate organizations spearheading policy reform, faculty groups representing both proponents and challengers of new policies, non-partisan research groups studying implementation of policy (e.g., the Legislative Analyst Office), presidents and academic vice presidents, and faculty innovators (e.g., California Acceleration Project leaders). These interviews will inform the development of capacity building opportunities and determine target audiences as well as help us identify campuses already engaged in innovative practices.
2. Hold Convenings of Experts to Assess Policy Implementation Artifacts
Replicating CUE's methods of reviewing Student Equity Policy plans, we will gather teams of reviewers (virtually or in-person) to engage in a collaborative process of equity-minded review of state- and institutional-level reports, templates, and plans identifying strengths and weaknesses in the implementation processes.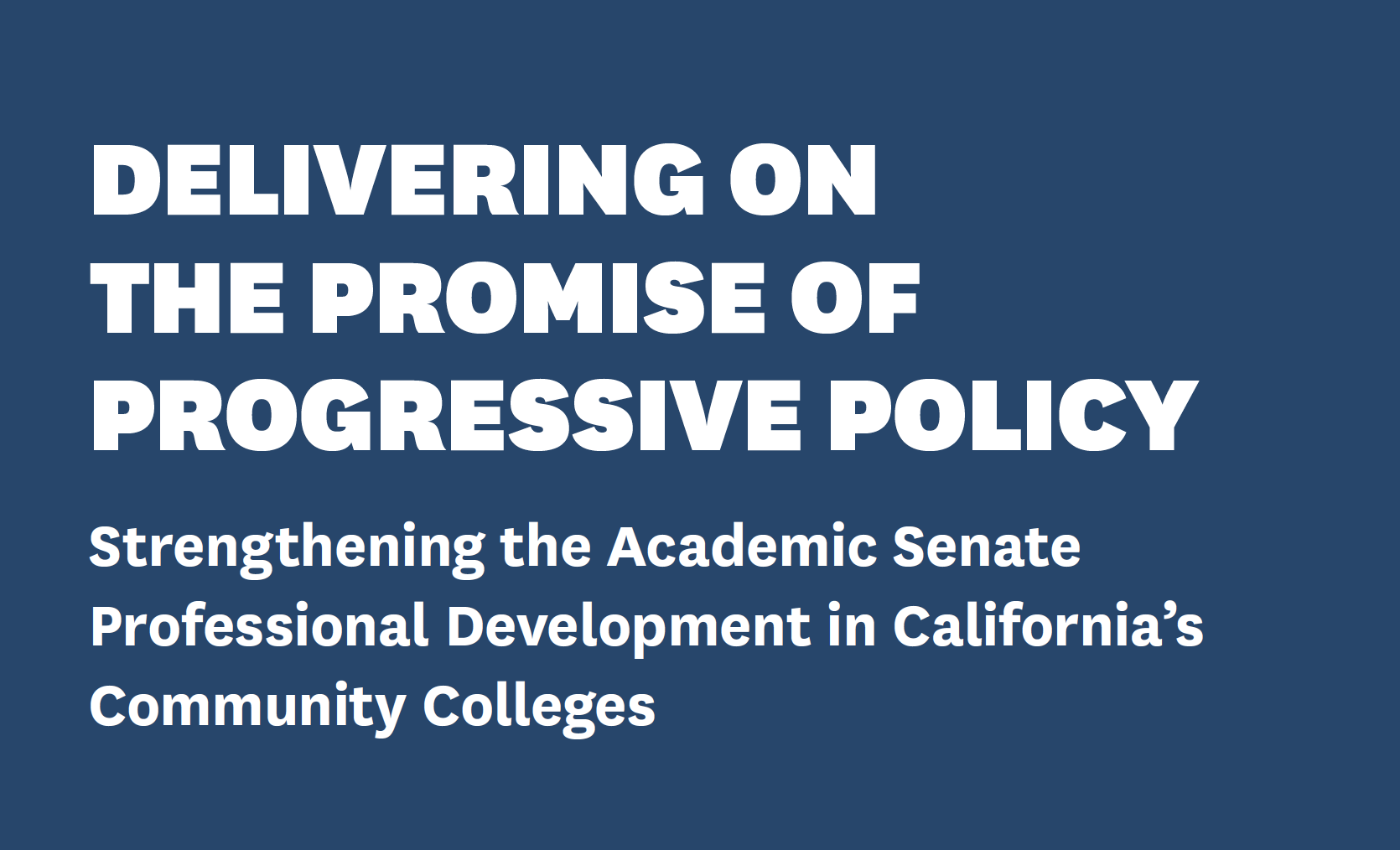 Delivering on the Promise of Progressive Policy
Progressive state-level policies have the potential to deliver on racial equity for students—but implementation ultimately relies on the professional development provided for student-facing faculty and staff.
If that professional development is race-neutral, there's real danger of not delivering on the promise of these policies. Applying a critical race lens, using explicit, equity-minded language, and leveraging racial equity scholars can remedy this.
FOUNDATION GRANTS FOR RESEARCH, PUBLICATIONS, & PARTNERSHIPS: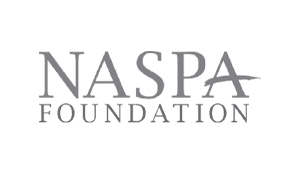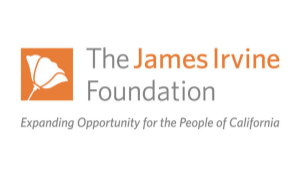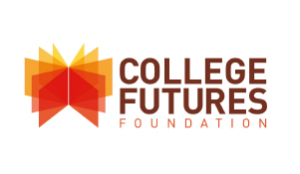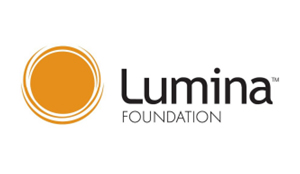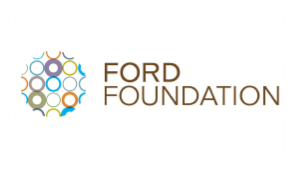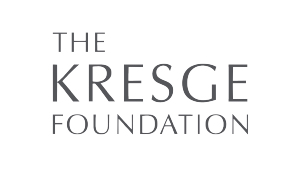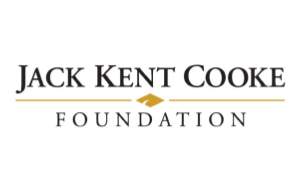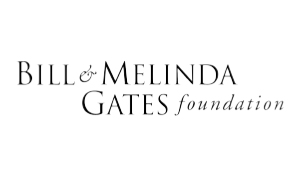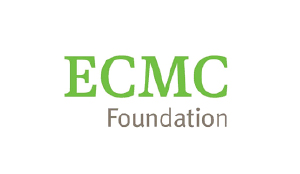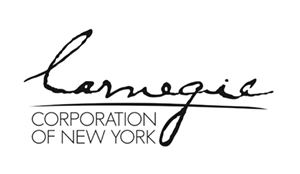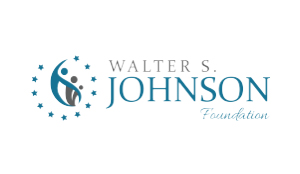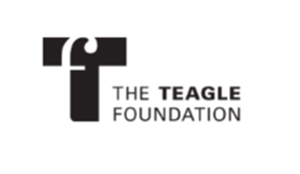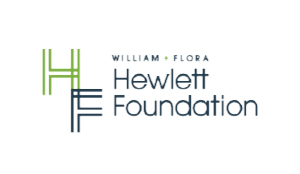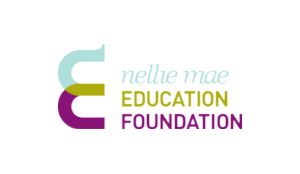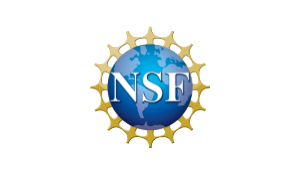 RISE for Boys and Men of Color
RISE for Boys and Men of Color was a three-year interdisciplinary field advancement effort funded by The Atlantic Philanthropies, W.K. Kellogg Foundation, Annie E. Casey Foundation, and Marguerite Casey Foundation.
RISE focused on improving the lives, experiences, and outcomes of Asian American, Black, Latino, Native American, and Pacific Islander boys and men across five fields: education, health, human services and social policy, juvenile and criminal justice, and workforce development. This project united researchers, evaluators, community-based and youth-serving organization leaders, and committed others working with and on behalf of boys and men of color.
The RISE website includes downloadable research reports, a searchable expert directory, and a data center with more than 500 open-access quantitative data tables, charts, and infographics.